APTTI offers TESOL Course in association with International TEFL Canada
Teaching English as Foreign Language (TEFL) or Teaching English to Speakers of Other Languages (TESOL) are certification programs for teachers who aspire to teach abroad. Though, these courses are meant mainly for English language teachers, subject teachers should enroll if they wish to go abroad and teach where the local language is unknown to them. This online TEFL course for teachers deals with the skills and methods teachers require to teach in foreign land. In South East Asia, Europe and the Middle East, TEFL or TESOL are mandatory qualifications for teachers willing to teach any subject.
TEFL Online Course is required for teachers who are teaching in schools, colleges and also universities. Corporate and language institutes hire TEFL qualified language trainers to train adults too.  The course deals with teaching four language skills, new methodologies of second language teaching, need based language teaching, grammar and also lesson planning.
The course is divided in 4 levels, certificate, diploma, PG diploma and High end. TEFL Certificate course comprises of 10 modules and is of 120 hours, which is standard qualification demand for ESL/ EFL teachers. The TEFL Diploma course is of 200 hours, which comprises of additional reading materials in forms of case studies and research module. PG Diploma inclues all of diploma with 2 specialisation teaching young learners and teaching business english. High end TEFL course is to specialize your TEFL/TESOL and enhance your resume with our Post Graduate Diploma/Master Level Course which includes dual Specialization in Teaching Young Learners and Teaching Business English along with high-demand teaching areas like Classroom Management, Grammar and Phonology etc.
In association with International TEFL Canada
Globally recognized TEFL/ TESOLCourses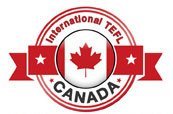 International TEFL Canada is a globally recognized TEFL body providing certifications, associations and memberships for TEFL or TESOL candidates across the globe. The organization comprises of people with decades of experience in the ESL field and had taught across the globe. They have brought together their expertise on the subject together and formed this organization to give candidates the best in the ESL teaching world. APTTI is a proud to be an institutional partner of this organization for providing globally recognized TEFL Course.
Post Graduate Diploma in TEFL / TESOL
The post graduate diploma in TEFL is a 280 hours course. After completing the Diploma in TEFL course the candidate has to choose the specialization they want to take up. We offer two specialization papers of 80 hours each.
TEFL for Young Learners – Teachers willing to teach children across the world
TEFL for Business – For corporate trainers or teachers in language institutes who teachers adults
How it Works
Each student is given unique username and password after enrollment
Each module has set of Multiple Choice Questions / assignment, which the students need to complete successfully to move on to the next phase.
Diploma phase has an additional research module, which will be checked by Wayne Duplessis ( Lead ESL Trainer)
Certificate is mailed to the candidates after successful completion of the course.
Learning Outcome
Learn the newest methodologies to teach English abroad
Get an international certificate mandatory in most countries
Training from Native Tutors with decades of experience
100% Job Assistance all over the world
Teaching methodologies to teach in young learners and adults
Assessment
There are multiple choice questions in each module.
Candidates will have to submit as assignment at the end of the course
The assignments will be evaluated by Mr.Wayne Duplessis
After successful completion of the course, the hard copy certificate will be sent to the Candidate.