TEFL Course in India
Teaching English as Foreign Language or Teaching English to Speakers of Other Languages is an international certification program for aspiring teachers willing to start their career as ESL or EFL teacher. It is a mandatory certification program for teachers who are willing to teach across the globe. Teachers who are willing to live and work abroad and want a lifelong opportunity to travel to exotic destinations need to be TEFL/TESOL Certified.
TEFL In Class Course
Aspiring Professional Teachers Training Institute and International TEFL Canada jointly provides the TEFL Inclass courses of 150 hours. It is an intense program of 3 weeks along with some pre-reading materials for the course. The course is conducted by tutors with years of experience in teaching and training. The International TEFL Course is suitable for native and non- native English speakers with good English communication skill.
In association with International TEFL Canada
Globally recognized TEFL/ TESOLCourses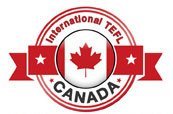 International TEFL Canada is a globally recognized TEFL body providing certifications, associations and memberships for TEFL or TESOL candidates across the globe. The organization comprises of people with decades of experience in the ESL field and had taught across the globe. They have brought together their expertise on the subject together and formed this organization to give candidates the best in the ESL teaching world. APTTI is a proud to be an institutional partner of this organization for providing globally recognized TEFL Course.
Who should attend the course?
TEFL/TESOL Courses can be attended by any person, who wants to teach English and travel the world.
Globe trotters or aspiring globe trotters can choose to do the TEFL Course, which will help them in earning a living.
Teachers who are teaching in local and international schools.