Best 3 weeks International TEFL Course in India - Bangalore
Bangalore, the Silicon Valley of India, is where dreams come to life every single day. APTTI and International TEFL Canada offers a 150 hours International In class TEFL Course in Bangalore to help teachers realize their dreams. The TEFL/TESOL Course in Bangalore is of 3 weeks with some pre - course reading materials. The comprehensive course is of international standard and the certification enables teachers to teach worldwide. At the end of the course ESL teachers are also given placement assistance for the same.
In association with International TEFL Canada
Globally recognized TEFL/ TESOL Courses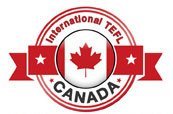 International TEFL Canada is a globally recognized TEFL body providing certifications, associations and memberships for TEFL or TESOL candidates across the globe. The organization consists of people with decades of experience in the ESL field and had taught across the globe. They have brought together their expertise on the subject together and formed this organization to give candidates the best in the ESL teaching world. APTTI is a proud to be an institutional partner of this organization for providing globally recognized TEFL Course.
Curriculum for 150 Hours International TEFL/TESOL Course by APTTI in association International TEFL Canada
Attention, Interest and Motivation
Language Methodologies
Second Language Learning and Acquisition
What is TESOL/TEFL?
The Teaching of Language Skills – Listening, Speaking, Reading and Writing
Going Beyond the Text - Teaching through Drama and Music
Difference between Teaching YL and Adults
Learning styles
Lesson Planning
The English Sound System (Phonology)
Language Structure (Grammar)
How to Deal with Errors
Feedback & Assessment
The Teaching Learning Environment – Classroom Management Skills
Practicum includes - Observed Teaching, Peer Teaching and Practice in a real classroom.
Accommodation
Out station candidates will be given assistance with accommodation, during the course. Our representative in Bangalore will give all information required to the candidates.
TESOL Course in India, Bangalore
Bangalore is a true cosmopolitan city and melting point of cultures. It is also a hub of international schools and there are numerous teaching and abroad placement opportunities in the city. During the TEFL Course in India - Bangalore the candidates can also explore the city and enjoy its various nooks and corners.