Best 3 weeks (150 hours) International TEFL Course in India - Mumbai
Mumbai, the city of building dreams, is an ideal destination for teachers or aspiring teachers to fulfill their dreams of becoming successful ESL teachers and starting a teaching career abroad. International TEFL Canada and Aspiring Professional Teachers Training Institute offers a full time 3 weeks course in Mumbai with virtual pre-course reading material. International TEFL Canada is an internationally recognized institute mentored by academicians of international repute.
In association with International TEFL Canada
Globally recognized TEFL/ TESOL Courses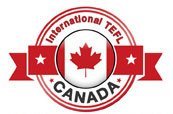 International TEFL Canada is a globally recognized TEFL body providing certifications, associations and memberships for TEFL or TESOL candidates across the globe. The organization consists of people with decades of experience in the ESL field and had taught across the globe. They have brought together their expertise on the subject together and formed this organization to give candidates the best in the ESL teaching world. APTTI is a proud to be an institutional partner of this organization for providing globally recognized TEFL Course.
Curriculum for 150 Hours International TEFL/TESOL Course by APTTI in association International TEFL Canada
Attention, Interest and Motivation
Language Methodologies
Second Language Learning and Acquisition
What is TESOL/TEFL?
The Teaching of Language Skills – Listening, Speaking, Reading and Writing
Going Beyond the Text - Teaching through Drama and Music
Difference between Teaching YL and Adults
Learning styles
Lesson Planning
The English Sound System (Phonology)
Language Structure (Grammar)
How to Deal with Errors
Feedback & Assessment
The Teaching Learning Environment – Classroom Management Skills
Practicum includes - Observed Teaching, Peer Teaching and Practice in a real classroom.
Accommodation
Out station candidates will be given assistance with accommodation, during the course. Our representative in Mumbai will give all information required to the candidates.
TEFL/TESOL Course in Mumbai, India
Mumbai is a melting pot of cultures in India and a cosmopolitan city in a true sense. The city being a financial and commercial capital of India is home to millions of people wishing to have a good career. Mumbai has the highest number of international schools and the demands of well qualified teachers are also significantly high. TEFL Course in Mumbai gives candidates a chance to visit this vibrant city and also at the same time give a boost to their teaching career.